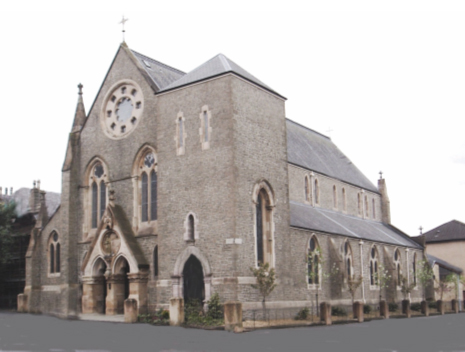 Our Parish
St Mary's proudly claims to be the "Mother Church", not only of Greenock, but of the whole area of Lower Clydeside. Established in 1808 as the Greenock Mission, its early priests served a wide area, stretching from Dumbarton to Ayrshire. Several of the parishes in the surrounding district were founded directly from St Mary's.
Today, St Mary's has an active parish community, with many people assisting in Welcoming, Music, Children's Liturgy, Readers, Altar Servers, Eucharistic and other ministries. Not only parishioners and local Greenockians attend services and activities in the church each week but visitors arriving at the nearby docks often call in.
For the wider Inverclyde community St. Mary's provides a quiet place for all. An outreach philosophy ensures it serves the housebound and nursing homes, welcomes student study groups and is active in local ecumenical initiatives.
During the Coronavirus restrictions, the church is only open at certain times. Please check Twitter and FaceBook below for details.
We now have "live stream" operating. Mass is celebrated online on Sunday and on other days at 10 a.m. from St Mary's. Please join us by clicking Twitter below for details.

twitter

facebook
---